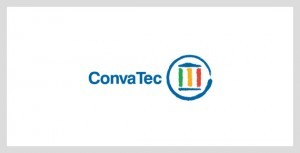 Sector: Chemicals and pharmaceuticals
Project: Implementation of ZenShare for the management of sales orders and transport documents.
Need: The project was born from the need to automate the sales cycle with simultaneous integration with SAP
Solution: The project was initially implemented in Italy, before being exported to Europe (Great Britain, Switzerland, Germany, France, Belgium and the Netherlands) and Northern Europe (Norway, Sweden, Finland, Denmark).
The expressed need was met by adopting ZenShare and implementing additional modules, including the Connector for Exchange Server designed to captures automatically the documents from mailboxes and FAXSERVER. Thanks to the PDF / Spool Recognition Module has been possible to take charge of document flows (DDT) for each country, create individual documents and, finally, automatically archive them in ZenShare.
Benefits:
The ZenShare solution has:
● automated the management of sales orders, optimizing and centralizing the receipt of orders and the definition of standard workflow processes in each country;
● automated the management of transport documents produced by various external logistics companies, automating the acquisition, reducing the time to take on the documents and making them available for reconciliation with orders and transport documents
● speed up validation and approval of invoices minimizing the risk of error and data leakage
With particular reference to ConvaTec it was also adopted:
ZenShare FEPA, for electronic invoices for public procurement,
ZenCRM:
to automate the relations with customers such as marketing and sales;
to analyze customers data for a strategic or tactical purpose;
to represent the marketing and sales data through easy to read dashboards