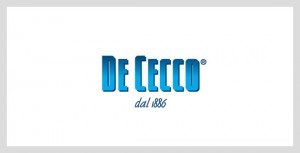 Industry: Food
Project: Installation of ZenShare for the dematerialisation of document flows and document sharing between the US, UK, France and Italy.
Need: The primary requirement was to proceed with paperless document flows and the shared management of the accounting documents from different foreign countries (USA, UK, France) towards Italy; finally with the registration of accounting documents in SAP.
Solution:De Cecco chose ZenShare as the only document platform for the management and automation of administrative processes within its group. To this end it was necessary to install the Autoimport form that made it possible to simplify and speed up the acquisition of documents in ZenShare.  Each country was provided with a process able to:
capture automatically the documents  in ZenShare
insert simultaneously the documents in specific workflow processes with various approval stages
do the final registration of SAP.
Benefits: The use of a web-based platform made it possible to break down geographical barriers between foreign countries (USA, UK, France) and Italy and to improve the operational processes related to the accounting of invoices and all related documents. The most important benefits brought by the project were the reduction time for processing, approving and registrating the accounting documents then, last but not least a general increase in productivity.