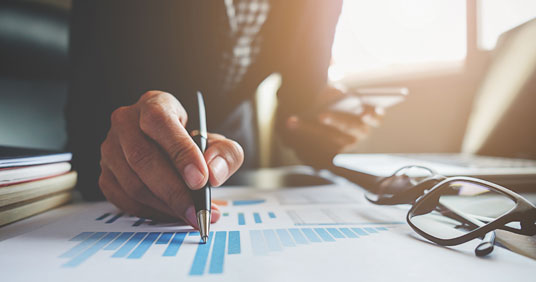 Project management is a challenge, especially when you are called to juggle multiple projects at the same time.
The success of a project depends to a large extent on whether the tasks are completed in a timely manner and performed in accordance with the priorities and dependencies between the various activities.
There are many reasons why projects can fail:
• bad communication
• incorrect planning
• difficulty in finding certain answers to questions such as: How much is left of the budget? Who is responsible for a certain thing? Is there reason to believe that some deadlines will not be met?
• too many different tools for managing a single project, or insufficient tools, not flexible or too complex
• lack of adequate monitoring and control of data on the progress of a project.
Project management software comes to our aid in order to:
lighten the workload associated with managing orders
adopt a standardized management approach (which is prerequisite also for smartworking)
make more informed decisions
define more precisely budgets and allocated resources
proactively deal with risks and contingencies
achieve greater team efficiency
keep costs and margins of the of the project under control
increase customer satisfaction
The adoption of an automatic project management tool, better if fully integrated or integrated with an equally efficient CRM system, undoubtedly represents an economically advantageous investment considering:
• the money your company may lose due to poor project management
• the added value that the company obtains for each objective achieved.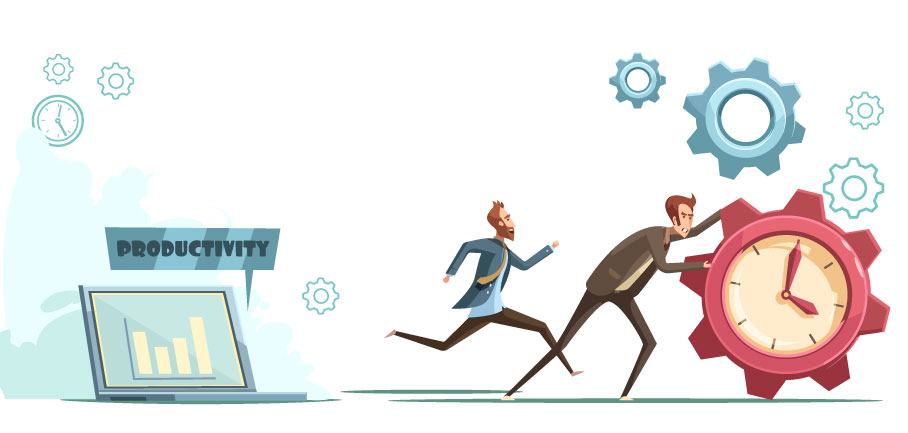 Companies that do not yet use project management software are at risk of working more and with less profits.
This is due to the time wasted in trivial and repetitive activities or in adjustment activities, which instead, if properly planned, would return precious time to devote to fundamental, strategic and non-automatable operations.
Another factor often overlooked in choosing a project management software is the language.
On the other hand, it is important to put the work team in a position to work well without the risk that a bad linguistic interpretation will generate confusion and negatively affect the outcome of the project itself.
Choosing a project management a multilingual software is essential to ensure the effective use of the software itself.
ZenProject is the project management solution that meets all these requirements and is able to efficiently manage all your projects: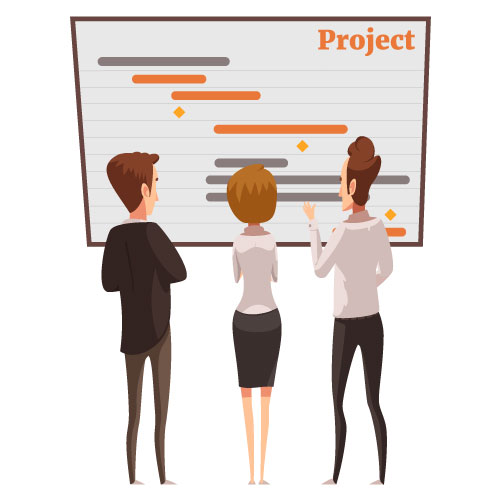 effective both operationally and strategically
and fully integrated into a wider Customer Relationship Management system such as ZenCRM.
In a single work environment, ZenProject, for each project, makes available to its users:
A WBS AREA – WORK BREAKDOWN STRUCTURE:
created automatically by the system on the basis of the estimate, from which to plan phases, activities and tasks, allocate the necessary resources, set timelines and deadlines.
A GANTT CHART:
he graphical representation of the total time frame used on a given project with its breakdown by phases, activities, tasks, dependencies between tasks and with the indication of any milestones for deliveries and deadlines.
A P&L AREA – PROFIT AND LOSS STATEMENT:
with economic information on the contract in progress to monitor revenues, costs, expenses incurred, verify profitability margins and any economic deviations in relation to the estimate. From this area the Project Manager will also be able to manage any purchase request for goods and services necessary for the realization of the project.
A TASK MANAGEMENT AREA:
the area that offers a clear picture of the workload of resources in a given period and where each member of the project team can check the status of each task, the milestones or deliveries for which he is responsible with the possibility of report on the tasks performed indicating also the percentage of progress.
ZenProject, within the ZenShare Suite, offers your company the opportunity to create added value through a unique and integrated tool, for efficient project management and a strategic vision of business processes.
Are you interested in ZenShare Suite?
Interzen joined the "Covid-19 Solidarity"