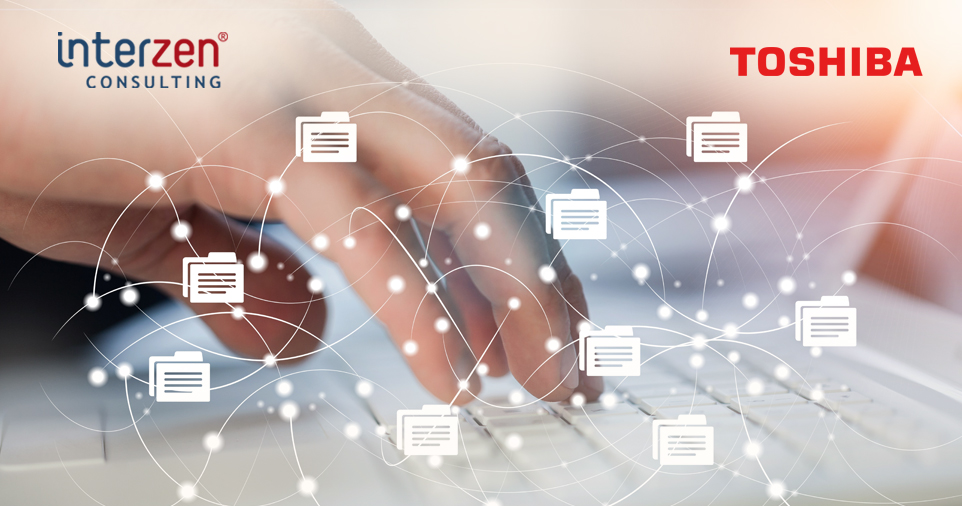 The partnership signed between Interzen Consulting and Toshiba gave life to Toshiba.ZenShare: the Interzen Information Management System integrates with Toshiba's advanced Green Multifunction technology, for the registration of paper / digital documents and their subsequent secure storage.
Precisely with a view to this synergy, aimed at an increasingly efficient and simplified management of document flows, Toshiba has conceived, organized and promoted a webinar that will aim to illustrate, with the participation of the Interzen Consulting experts, all the advantages of documents registration as an integral part of a broader document management system integrated with document approval workflow.
The webinar will be in Italian and the appointment is set for Tuesday 12 April at 16.00 . Don't miss it.
It will be a unique opportunity in which the know-how of Interzen Consulting and the technological expertise of an international giant of multifunction printing systems such as Toshiba will be made available to all participants to discover and deepen the most advanced functionalities of the Toshiba. ZenShare Document Registration System: the logging of documents, then ranging from sorting, to digital archiving and to the management of approval workflows.
Toshiba.ZenShare is the optimal cloud document regitration system for private companies and public administrations that allows you to track and archive all incoming and outgoing document flows.
Are you interested in ZenShare?
---
Interzen joined the "Covid-19 Solidarity"