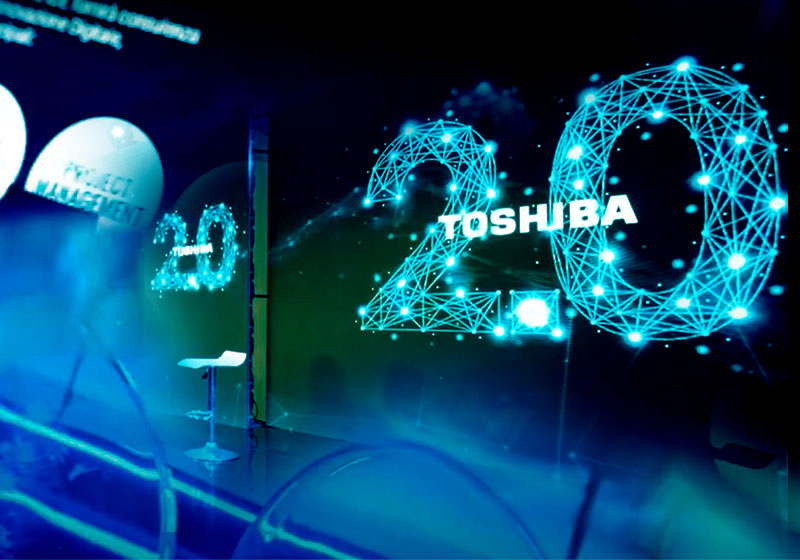 Interzen, historic Toshiba Partner, is enthusiastic about being an active part of Bralys, the Brand Identity of the new and innovative project promoted by the brand.
The "Toshiba 2.0" Convention, held in Milan last June, was a major event attended by numerous dealers and important Toshiba Partners. On this occasion, Bralys was officially presented, emerging as a new cutting-edge reality in providing innovative solutions in the field of Digital Transformation. Carlo Guarino, CEO of Interzen Consulting, focused in his interview on the crucial importance of technological partners in helping to accelerate the growth path undertaken by Toshiba to accompany Italian companies in the Digital Transformation process. Collaboration between Partners is a key component to the success of Bralys and the achievement of Toshiba's innovation and development goals. The inclusion of Interzen in Bralys demonstrates the trust and solidity of the collaboration between the two companies, consolidated over the years, and the will to continue to be protagonists in the creation of cutting-edge technological solutions in the Digital Transformation panorama.
The partnership between Interzen and Toshiba represents a strategic strength for both companies, as it allows them to combine complementary skills and experience in innovation to provide customers with cutting-edge solutions and high added value.
Bralys presents itself as a promising reality in the technological and digital landscape, and Interzen's commitment to the project underlines its leading role in accelerating Toshiba's evolution towards a leadership position in Digital Transformation.
The enthusiasm and commitment shown during the Convention testify to the strong bond between the two companies and the determination to face the challenges and opportunities of the digital future together.
Watch the interview to Carlo Guarino »
Relive the Toshiba 2.0 event »
Start your innovation journey with ZenShare!